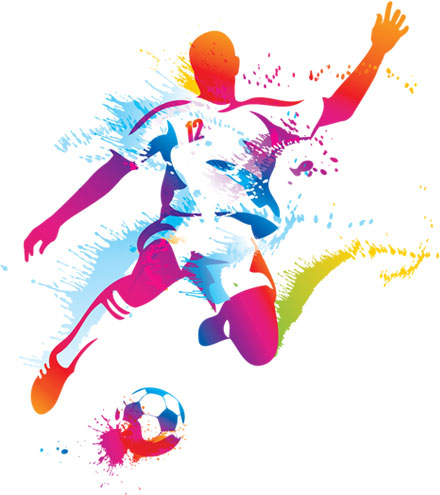 Blog - Has Soccer finally taken off in the United States?
One of the big success stories of the FIFA World Cup 2014 has been that of the United States Mens National Team. Pitted in the so called 'Group of Death' they managed to get through to the last 16 before falling to the exceptionally talented Belgium side.
Throughout the competition, they showed heart, desire and the refusal to be inferior to 'big' footballing nations. Credit must go to their coach Jurgen Klinsmann who installed this mentality. This mentality was not only taken on by the players but by the whole nation. It made them believe.
I was lucky enough to be able to witness first hand the support of the nation whilst over in California. Sports bars, restaurants, NFL stadiums, city centres etc all packed to the limit to watch soccer with even The President scheduling meetings around the games! Seeing a whole nation getting behind their team and no matter what the outcome, American fans were still immensely proud of their team. This was something special and other nations should take note.
The big question following their elimination from the World Cup is, what legacy has it left in the United States?
There is no doubt the United States Mens National Team has become more popular following their exploits but can the sport sustain its popularity in the MLS? Certainly there can't be a better time.
In recent times, soccer has been the fifth biggest sport in the United States behind American Football, Basketball, Baseball and Ice Hockey.
One of the issues with soccer is that it's hard to attract advertisers when one half of a match is 45 minutes long, compared to other sports which have numerous advertising breaks and timeouts.
Another issue is the quality of the MLS. Although it has vastly improved in recent years and improved performances of the United States Mens National Team together with household names joining the MLS, its quality is still not that of European football.
The biggest headache facing the progression of soccer in the United States lies at grassroots level. At most American youth levels, children have to pay to play soccer. This means children from poor backgrounds can't have the opportunity to participate and develop their skills. The introduction of the U.S Soccer Development Academy has helped eliminate the pay to play notion but it is still an ongoing process.
Personally, after witnessing the performances of the United States Mens National Team and the support generated throughout the nation, I hope this is the start of a 'New America' and inspire a new generation of soccer players and this may lead to opportunities for young European players to ply their trade in the MLS.